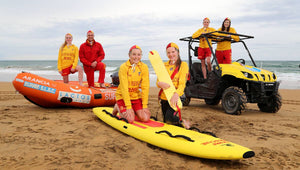 Proficiency dates are finalised
The summer season is fast approaching and it's time to do your proficiencies again. We will be holding proficiencies at Burnie Beach on:
Sunday December 3rd 9am and
Sunday December 17th 9am
Please make every effort to get to one of these sessions to minimize the workload of our volunteers. 
Please note that all run swim runs need to be completed in the ocean again, this is a national directive. Bring a wetsuit if you have one. 
There is also an online theory component again. Please see attached document on how to complete. This is available now. For those that do not have internet, there will be some hard copies available at the club on the day. 
Please re-qualify all awards you hold as this assists us to meet patrol requirements. If you were on a patrol team last year and are NOT doing surf club this year, pease let Geri Doherty know asap. Patrols are due to commence 2nd December and the roster will be out in the coming weeks.
Kind Regards
Burnie SLSC
---